*Hinkjc's Blue Mountain Sugar Bush*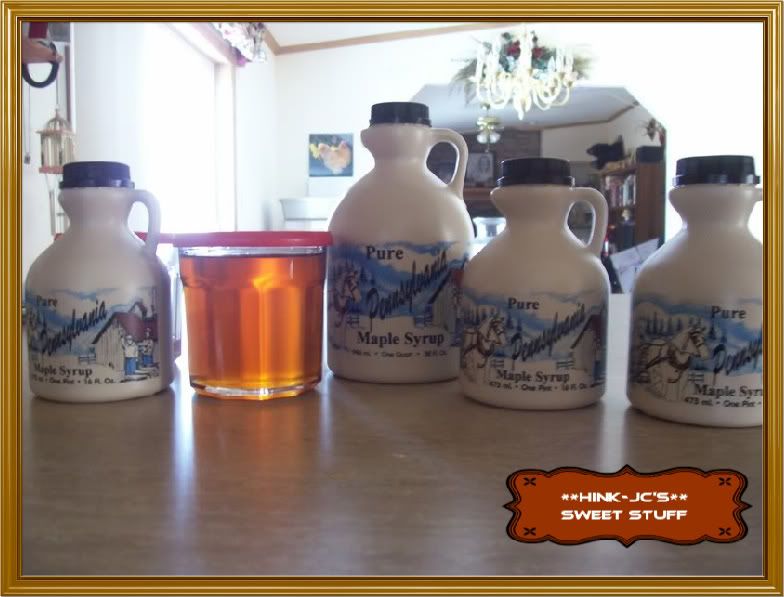 ~100% Pure  Pennsylvania Maple Syrup~
This is another little hobby we enjoy besides raising poultry.
Back in 2003 we decided to have a go at making maple syrup.  This happened only because I was out in the woods on our property cutting some late firewood the previous year(Feb 2002) and discovered a maple tree oozing out sap.  So that following spring I decided to do some research on making maple syrup and starting preparing for the upcoming season. That first year we made 5 gallons of finished syrup.  The second year we made 15 gals of finished syrup. During these years I've been tweaking our process and things have become much smoother going.
As of this year 2010 we have upgraded from homemade rigs to a smaller hobby type evaporator (20 x 66 Maple Pro evaporator) that has a drop flu syrup pan and it should be a new learning experience this coming 2011 season.
 For those that don't know this: it takes roughly 40-50 gals of sap to make 1 gallon of finished maple syrup.
The trees we mainly tap here are black maple and red maples, but on occasions we may tap some yellow birch or even box elders.
From the very beginning to now, it has become a passion to us and we always look forward to early spring days of each and every year.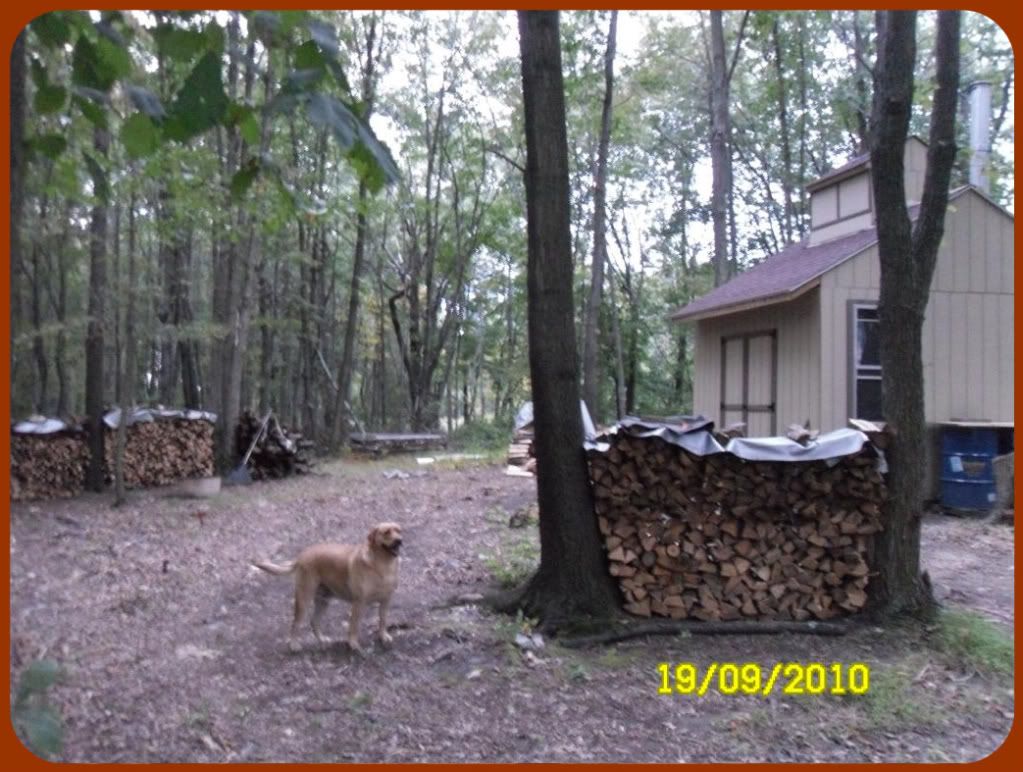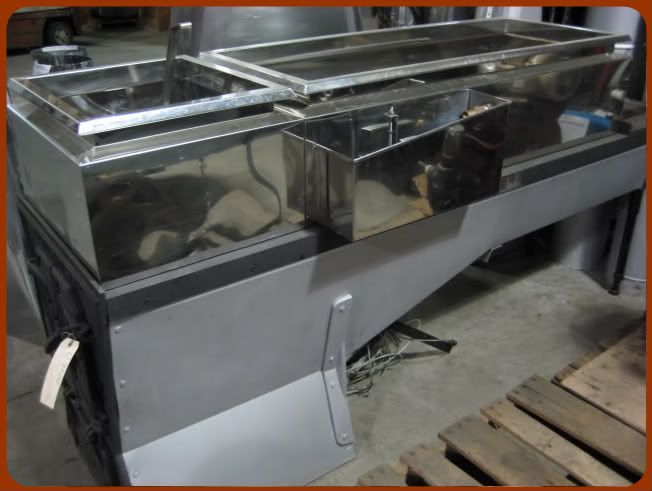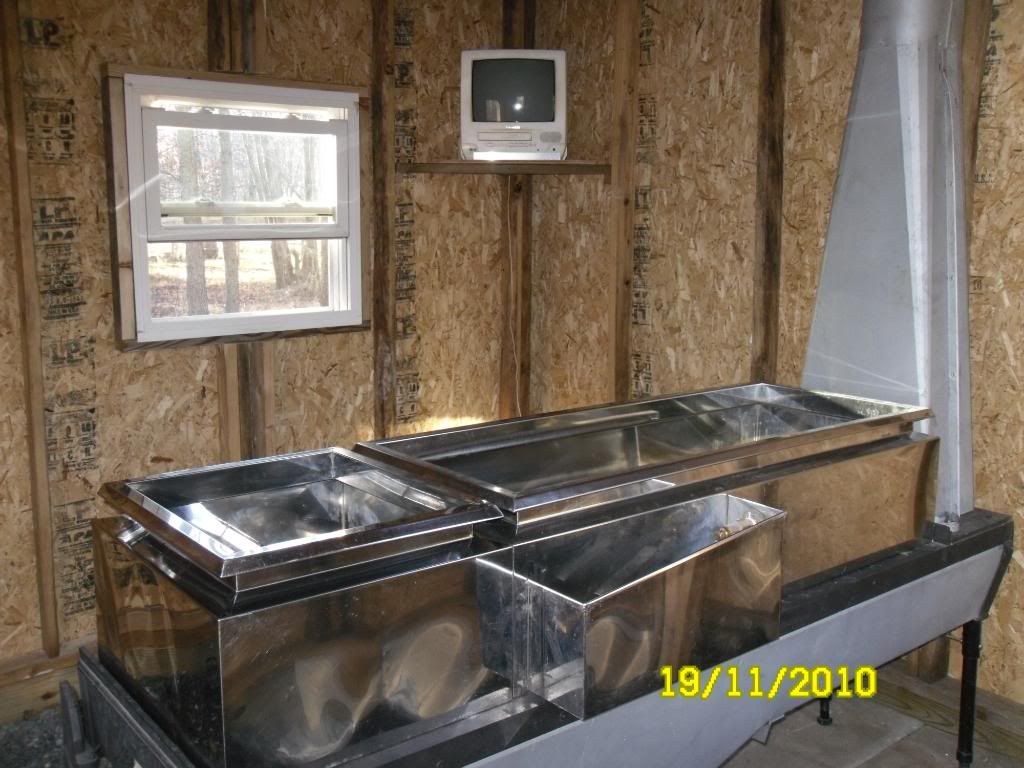 2011  videos
1st Video taken by Josh Butz (http://www.forhuntersbyhunters.com/)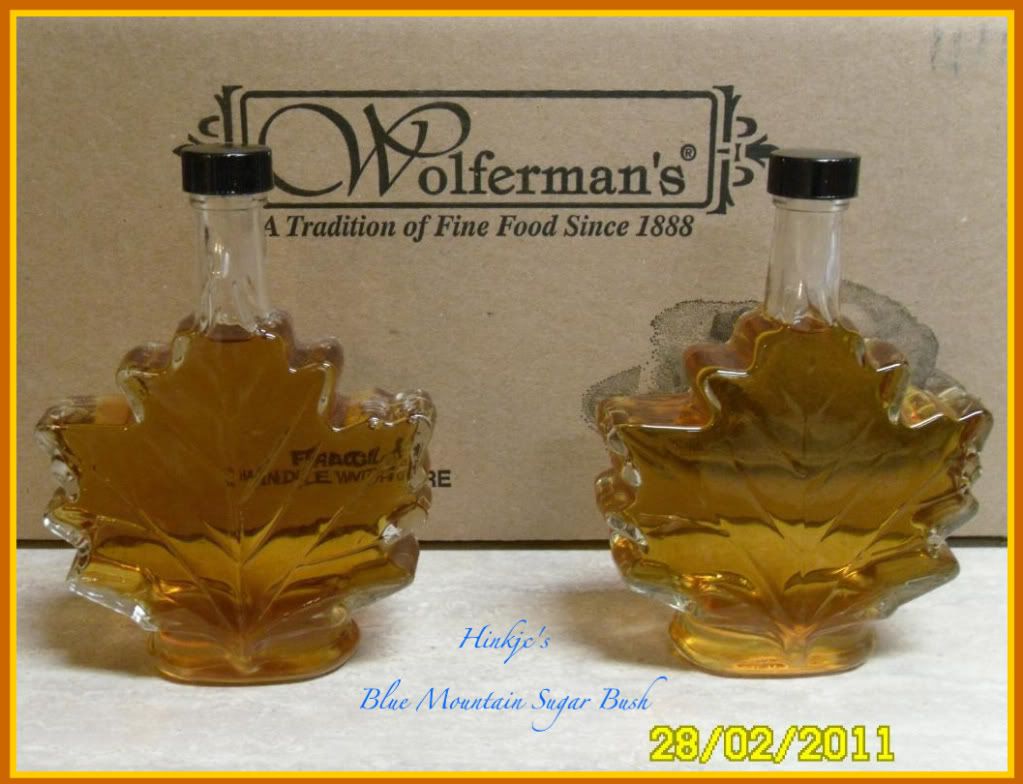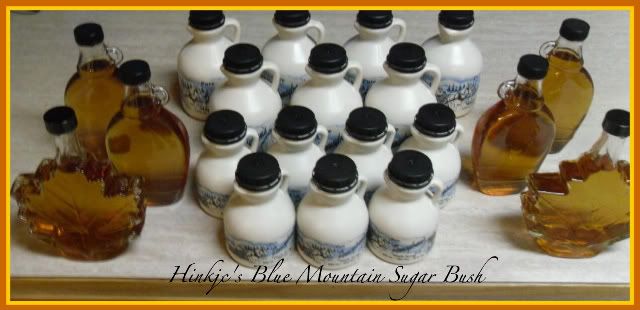 Local News paper article by the times news on our Maple syrup making
Harvesting maple syrup click link below to view the full article
http://www.tnonline.com/node/181458
Email for Availability